Tom Thumb Preschool
About Us
 Tom Thumb has continued to enhance both educational programs and school facilities since its inception.
Tom Thumb Preschool is located in Mohegan in the Town of Yorktown, NY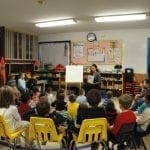 Tom Thumb Preschool was conceived and designed by Nancy Brophy. Her vision was to create a secure and a fun learning place where children want to learn.  Our school emphasizes the learning of the necessary preschool skills. We make learning comfortable with others in a group environment.
We focus on "Kindergarten Readiness" and develop essential "lifetime skills" used for school success. Throughout the years, Tom Thumb has become synonymous with "Excellence in Education."
At Tom Thumb,  we learn from our students and continuously look for new and better ways to improve and add to our programs,. Learning is fun and hopefully our school will be a memorable experience.
Your child's best interests are always a priority. We continuously focus on developing warm and caring relationships between our teachers and assistant teachers. Our goal is our pupils to ensure a secure, comfortable, and receptive environment to learn.
Tom Thumb staff works together to provide an enjoyable year of growth, learning, and achievement. Our children interact with each other and our staff to discover the world around them.
Working with children is perhaps the most fulfilling experience one can have. We set our standards and expectations high to make every day an adventure for students. All of our children are not only important to us but to our society. Our students are the builders of the future.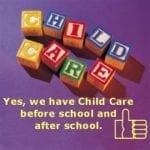 There is a Chinese proverb that says, "If you want happiness for a lifetime — Help the next generation."